Ads by Google
I received an email this morning from a man who has struggled to adjust to life in a wheelchair since an automobile accident last year. As a former athlete, he described the physical and mental challenge that his new life has presented. He openly discussed his battle with depression and needed advice.
Not knowing what it is like to live through such a traumatic accident, I had no real world experience to share. As a result, my first thought was to instead share a story of a man who has overcome similar circumstances. I thought back to an entry that I made last year about Barstarzz athlete Joshua Rucker (see here).
Joshua Rucker is as inspiring as anyone you'll ever see. He has continued to train with passion and purpose despite lower body paralysis. Upon looking up his story today, I came across Joshua's own Youtube channel where he regularly posts training videos. I shared the channel with the individual who emailed me and immediately received a grateful response. He was both amazed and inspired at what he saw from Joshua Rucker. He also asked if I would share his story on the blog to help others who be may struggling with similar circumstances. He went on to say that he had visited my blog several times before. He wanted to write me, but would always end up deleting his message before sending it.
With that in mind, here is a link to Joshua Rucker's Youtube channel.
http://www.youtube.com/user/ruckmode
You can also see him in recent action below. The following video was taken at the 2013 Los Angeles Fitness Expo.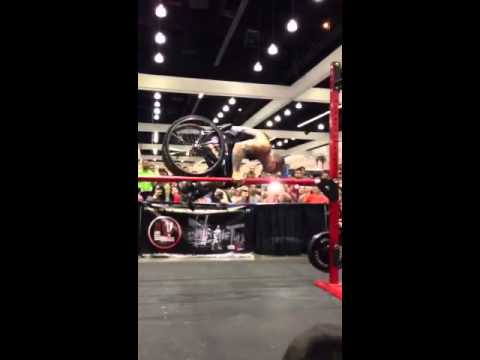 And for those interested, Joshua Rucker is not alone with his calisthenics ability. Below is one of many additional examples.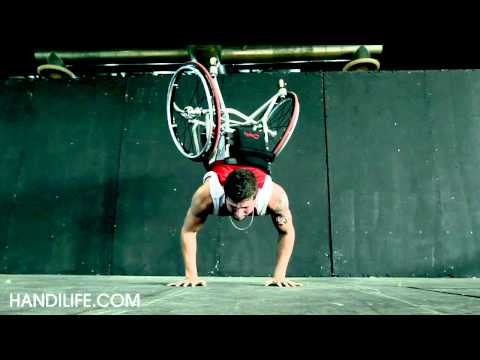 Hopefully, others who are struggling with similar circumstances can find hope and inspiration by watching the videos above. Joshua Rucker and many others continue to thrive and control their own destiny regardless of the difficult hand that life has dealt to them. I'm sure I speak for many by saying that I'm blown away and inspired beyond words by seeing him train so passionately.
+++++
People are always blaming circumstances for what they are. I don't believe in circumstances. The people who get ahead in this world are the people who get up and look for the circumstances they want, and if they can't find them, make them. – George Bernard Shaw
4 comments