Ads by Google
Below is a video that has quickly been making its way around the web (for good reason).  Within the clip, you will see a 60 year old man who has performed bodyweight exercise for longer than many have been alive.  This individual offers yet another example of the potential of a simple, yet consistent exercise plan.  Showing up and putting in the work is often more important than anything else.  In time, you tend to figure out what you prefer and what works best for you.
This man doesn't waste his time arguing over periodization models and ideal rep schemes.  He gets up, puts in his work, and gets on with his day.  And while some may criticize his approach, you'll be hard pressed to find others his age who can keep up with him.  Many half his age couldn't even hang with him on the bars.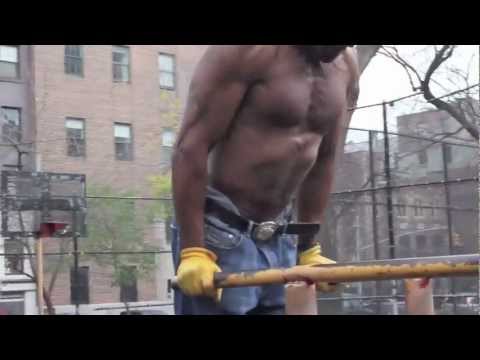 For more age-related exercise displays, be sure to visit the link below.  Be prepared to drop any excuse that you may have used before.
http://rosstraining.com/blog/category/the-blog/age-related/
+++++
Fools ignore complexity. Pragmatists suffer it. Some can avoid it. Geniuses remove it. – Alan Perlis
9 comments