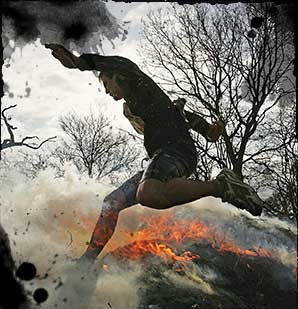 Earlier this week, a member of the forum mentioned how he had recently competed in the Tough Guy.  At first glance, I thought he was referring to a Tough Man fight.  I had no idea he was talking about a race.  After reading a few links however, I now realize it is a huge event in the United Kingdom.
Below is some footage from the 2007 race.
A related story can be seen at the link below:
I'm sure many readers here will appreciate the obvious challenge that this race presents.  It looks like a great time.  I am adding this race to my list of things to do this lifetime.
If you've participated in the event, let us know in the comments below!